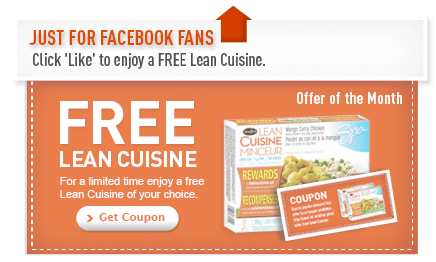 I loooove facebook freebies!
Lean Cuisine is offering a free entree if you like their page.
You then print it out and redeem it at a store that accepts internet coupons . (I used mine at walmart)
But please folks, dont abuse the coupon, Ive already heard how people printed 100s and had carts full... greedy people.